Wanderlust Grow With Me Hoodie 8/9-12/13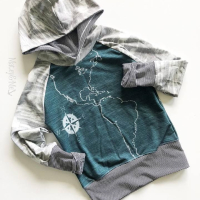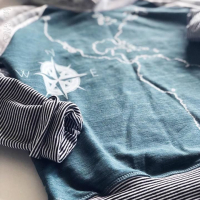 SOMETHING FOR THE BIG KIDS!!! A wonder hoodie made with lush French Terry that will fit from 8/9 years oldish to 12/13 yearsish. Give or take depending on your child. Don't try this on goats. Just don't.
Please Note:
Items come from a wood burning home.